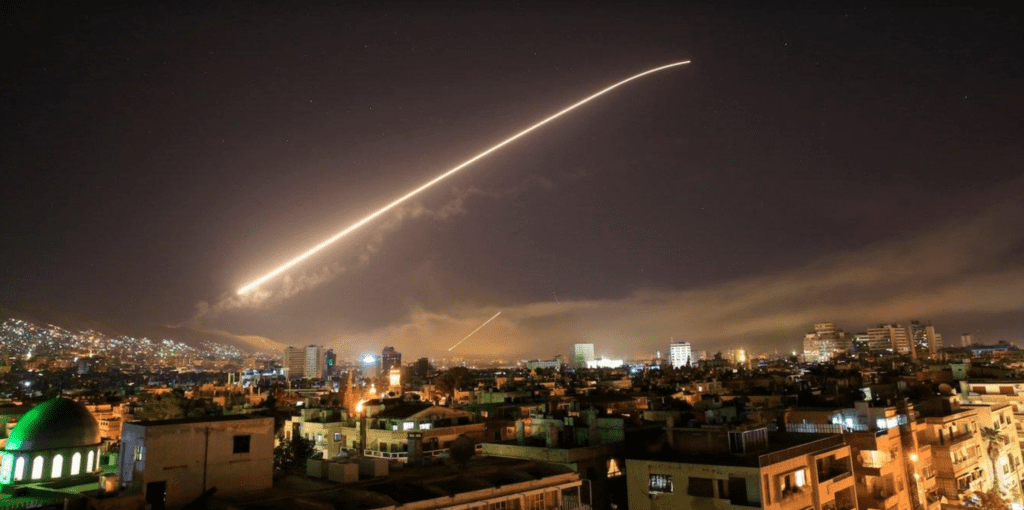 This is a guest post by Betcy Jose, Assistant Professor at University of Colorado-Denver and author of Norm Contestation: Insights into Non-Conformity with Armed Conflict Norms. Follow her on Twitter.
After the recent strikes in Syria, Germany's Angela Merkel stated the intervention was, "necessary and appropriate, to ensure the effectiveness of the international ban of chemical weapons use and to warn the Syrian regime of further violations."   UN Secretary-General Antonio Guterres remarked,  "A lack of accountability emboldens those who would use such weapons by providing them with the reassurance of impunity."   However, some members of the international community felt differently about the strikes.  Russia sponsored a UN Security Council (UNSC) resolution condemning the strikes as a violation of the non-intervention norm which was rejected.
Did the missile strikes violate the non-intervention norm?   Article 2(4) of the UN Charter essentially permits two exceptions to the non-intervention norm, considered norms in their own right: violations occurring with UNSC approval and for self-defense.  None of the participating states made a self-defense argument. Neither did the intervention receive UNSC authorization. Thus, one could conclude that the intervention was inconsistent with the non-intervention norm and its exceptions.  So what then are we to make of statements like Merkel's or the rejection of the above UNSC resolution?
Norms scholars would tell us that acceptance of norm violations or silence to them suggests weakening norms.  And if the violation engenders approval, it may also set the stage for new norm emergence. Support for the strikes suggests shifts in intersubjective agreement, shared and accepted understandings of the appropriate ways actors ought to behave.  The endorsements above suggest some in the international community may be willing to loosen their commitment to the UNSC normative exception under specific circumstances.  And in doing so, they may weaken it and the non-intervention norm, enabling new avenues for permissibly violating state sovereignty. Continue reading