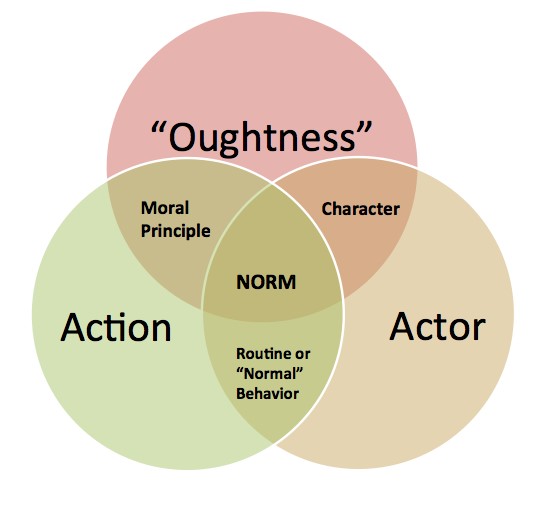 This post, part of the Bridging the Gap channel at the Duck, comes from Michelle Jurkovich, an Assistant Professor of Political Science at the University of Massachusetts Boston. She is a 2019-2020 Public Engagement Fellow with Bridging the Gap and an alumna of BTG's International Policy Summer Institute. During 2017-2018, she was an American Association for the Advancement of Science (AAAS) Science and Technology fellow working in the Office of Food for Peace at the U.S. Agency for International Development (USAID).
We talk about norms a great deal in international relations (IR) scholarship — but what are the edges of this crucial concept? In a recent article in International Studies Review ("What isn't a norm?" – ungated until September 21), I argue that in using the term in increasingly flexible ways, scholars have blurred important differences between norms, supererogatory standards, moral principles, and formal law.
Understanding differences among these concepts enables us to better analyze the social and normative environment in which important international actors are working. Enhancing the conceptual toolkit we use to make sense of the social world to encompass more than just the "norm" also helps to highlight potential areas of conceptual stretching, which, as Sartori (1970) warned, may lead to false equivalence.
The article is a conceptual piece, but it was driven by a desire to understand some important real world challenges. Why is it so difficult to effectively use shaming strategies around some global problems (like hunger or homelessness) that everyone agrees are morally repugnant? While many human rights are codified in law, are all human rights codified in law also governed by norms? And if they aren't, how can we make sense of the social environment around them? (My forthcoming book Feeding the Hungry: Blame Diffusion in International Anti-Hunger Advocacy with Cornell University Press tackles these issues with greater depth.)
Continue reading