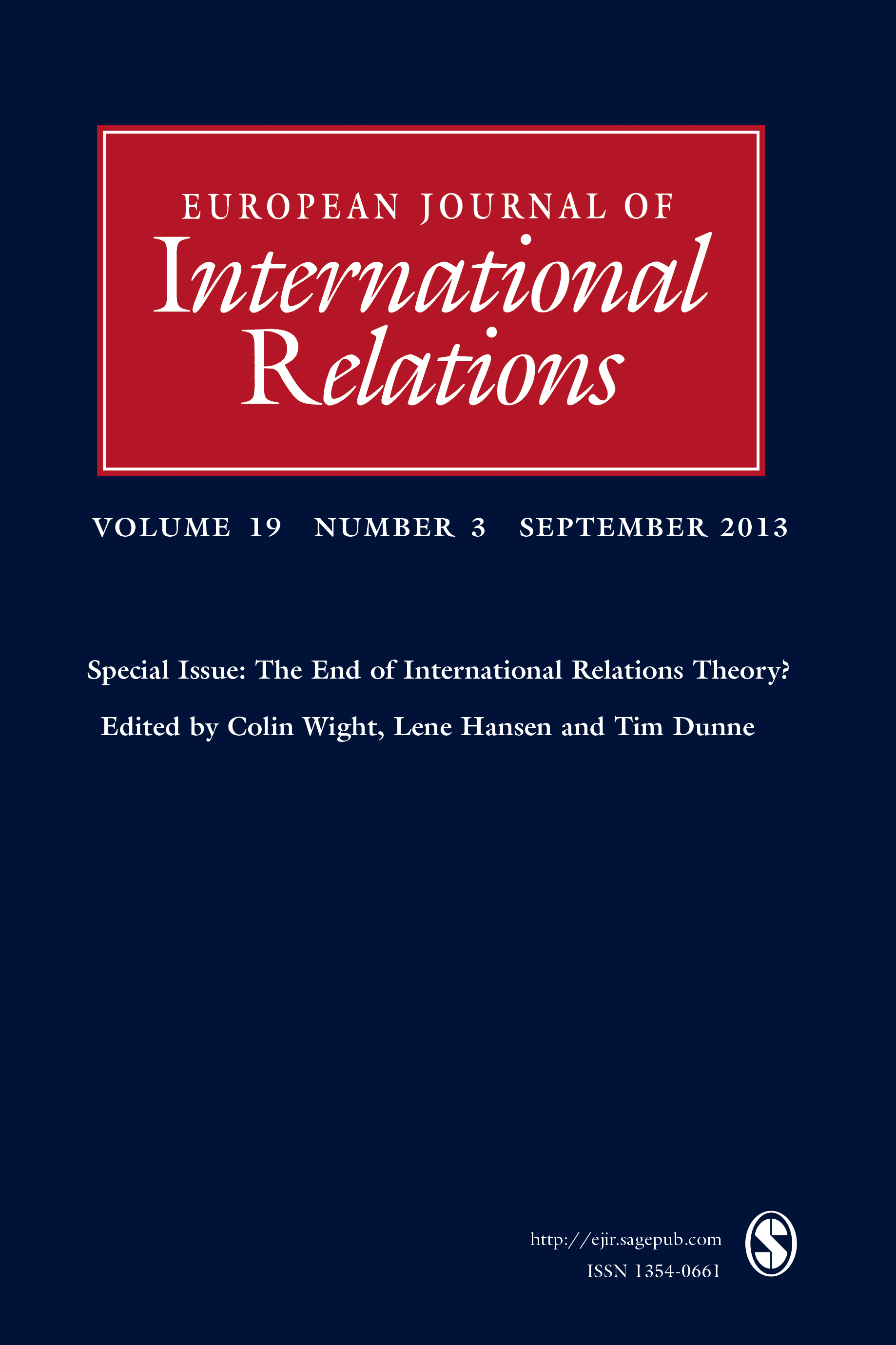 Editor's Note: This is a  guest post by David A. Lake. It is the 15th installment in our "End of IR Theory" companion symposium for the special issue of the European Journal of International Relations. SAGE has temporarily ungated all of the articles in that issue. This post refers to Lake's article (PDF). A response, authored by Phil Arena, will appear at 10am Eastern.
Other entries in the symposium–when available–may be reached via the "EJIR Special Issue Symposium" tag.
The field of International Relations (IR)  has a long tradition of Great Debates, but both grand theory and clashes between competing grand theories now appear to be on the wane. Many International Relationists bemoan the dominance of "normal science," a phrase almost always uttered in a derogatory manner. Yet, if grand theory was king, it was an evil tyrant. The paradigm wars between contending grant theories then perverted the discipline and turned inquiry into contests of quasi-religious belief in the power of one or another "ism." I, for one, do not mourn the tyrant's passing.
Flourishing in the interstices of the paradigm wars, however, has always been a rich ecosystem of other theories, often competing, that never rose to the level of Great Debates but nonetheless produced significant progress over time in improving our understanding of IR. Mid-level theory today, exemplified by democratic peace theory and open economy politics, forms the basis for a more progressive and eclectic approach to IR. Mid-level theory is less exciting than the Great Debates. Precisely because it focuses on what "works," mid-level theory, does not inflame the passions like allegiance to this or that paradigm. Yet, mid-level theory can form the basis for a progressive discipline of IR that the paradigms have never provided. This contender for the crown deserves support.
There is, however, a real and emerging divide in the field of IR between "positivists" and "post-positivists" that we would best avoid. The great irony of Thomas Kuhn's famous theory of scientific revolutions is that scholars choose between paradigms before their promise is completely demonstrated. In his case, he looked to the scientific community as a whole to understand the shift as a sociological phenomenon. Such community ties likely play a role in determining one's positivist or post-positivist inclinations today in IR: where one was educated, and with whom, appears to have a massively conditioning effect, even recognizing that an element of self-selection goes on in choosing a graduate program. Yet, given two competing paradigms in the field today, the choice also remains a highly subjective and personal assessment based on what appeals to each individual as a satisfying explanation of any given phenomenon. This is, perhaps, as it should be. My own sensibilities may already be known (or more likely assumed), but in the spirit of full disclosure they lean in the positivist (and eclectic) direction. But I recognize that this is a subjective judgment. That my sensibilities lean in one direction does not mean that I cannot respect the subjective assessments of others with different intellectual beliefs who make alternative intellectual "bets." Rather than another inconclusive Great Debate, there is room, I believe, for both approaches and, I hope, a little friendly competition.