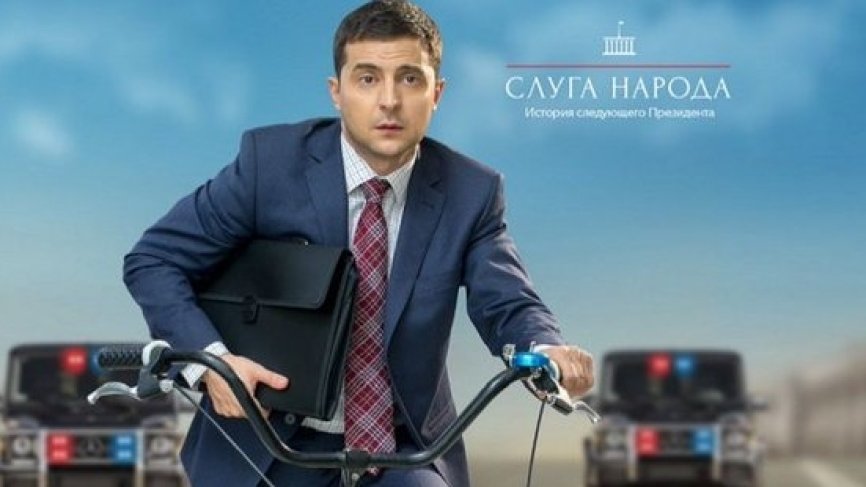 Cue in the Twitter hot-takes in which Ukrainians elected themselves "a TV show star" with "no political experience". Relax, not all TV stars are racist ignoramuses who want wall and try to spoon state flags. Despite winning the elections with a whopping 73% (and beating his own onscreen presidential score in his hit TV show), this one is different.
If you grew up in post-Soviet Russia you already know Ukraine's incoming president – Volodymir Zelensky. He was a regular on the Soviet Union's stand-up comedy show KVN (Club of Funny and Quick-witted), which propelled him to Russian-speaking international fame back in the 90s. His skit of a "
person born in dance
" made him one of the most recognizable KVN members, most of whom still represent the backbone of the Russian-speaking comedy industry in Russia, Ukraine, and Kazakhstan. New generations might be more familiar with his later work in "Servant of the People" (also the name of his newly formed party) – a TV show about a history teacher who accidentally won the presidential elections in Ukraine, – as well as a host of other comedy shows and movies. The incumbent Poroshenko called Zelensky "
a bright candy wrapper
" (and that's something coming from a chocolate candy king of the Post-Soviet space) that conceals a bunch of external interests and "fifth column", even going as far as plastering Ukraine with election posters that showed
Poroshenko against Putin
, alluding to the fact that Zelensky is supposedly the latter one's puppet.
 Continue reading