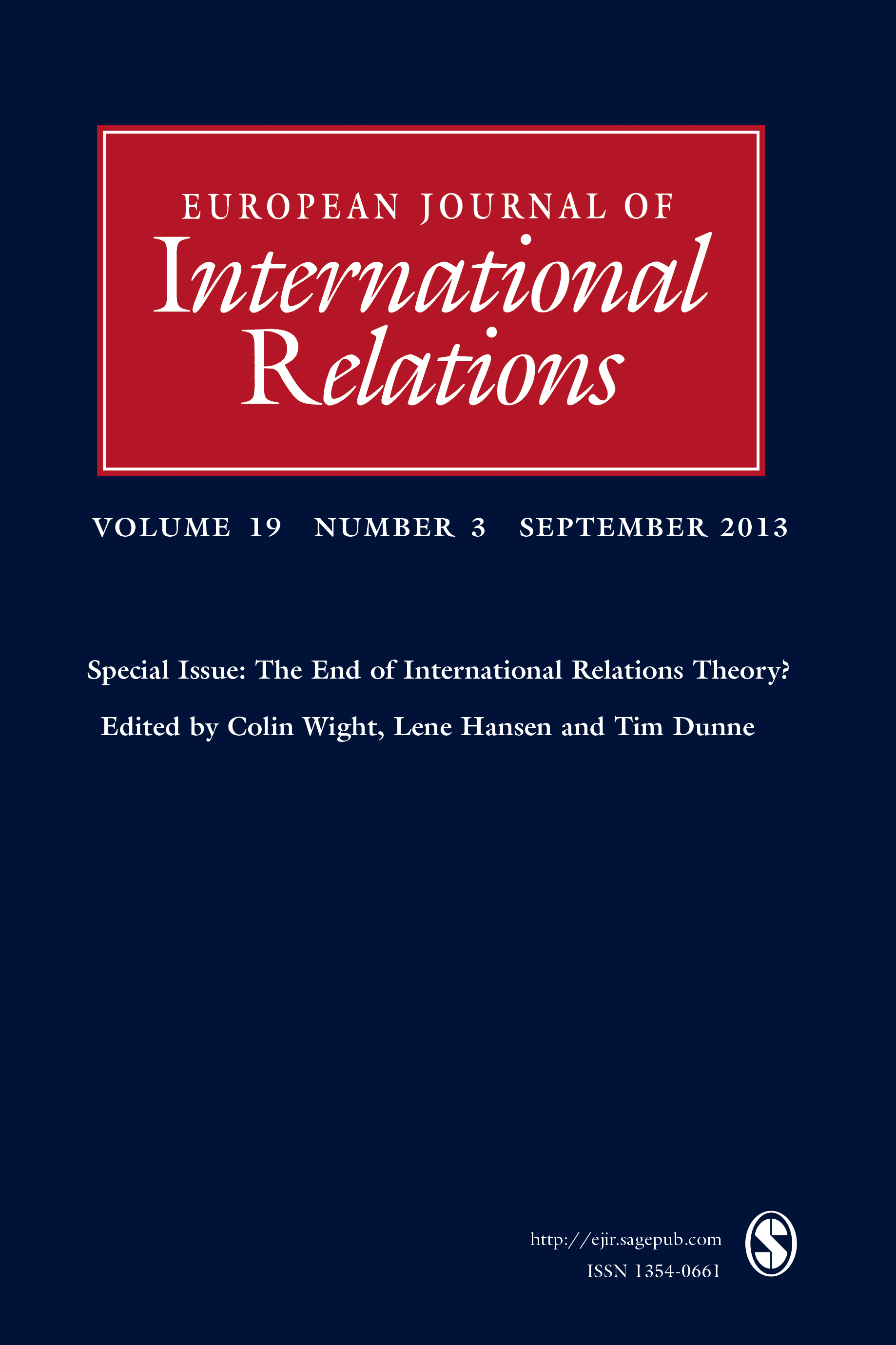 Editor's Note: This is a guest post by Inanna Hamati-Ataya. It is the second  installment in our "End of IR Theory" companion symposium for the special issue of the European Journal of International Relations. SAGE has temporarily ungated all of the articles in that issue. This post responds to the introduction (PDF), written by Tim Dunne, Lene Hansen and Colin Wight. Their own post is available here.
Other entries in the symposium–when available–may be reached via the "EJIR Special Issue Symposium" tag.
The EJIR Special Issue is not only a new opportunity to collectively reflect on the status and future of theory in International Relations (IR), but also to consider alternative ways of thinking about theory and its relation to reality. Although the editors acknowledge the diversity of approaches currently populating the field, their own framing of the discussion remains grounded in the philosophy-of-science narrative that our discipline too often puts forth as the only authoritative framework for discussing theoretical and metatheoretical issues.
Many — perhaps most — IR scholars find commonsensical the view that theory is 'wholly conceptual and is not a concrete object'. They consider it an unproblematic starting-point for the present discussion. It is not. We should challenge this idealist-philosophical perspective. We should take seriously the ontological status and realism of theory/theorizing. Approaching theory as social construct and practice  leads to a more productive discussion — one that entails a more sociological and reflexive engagement with theory.
Such a discussion begins by rejecting the editors' tempting invitation to slip back into a comfortable Waltzian posture. This invitation threatens to exclude a wide range of IR theory by avoiding the critical issues raised by the 'third debate' (PDF) in the field.  The field needs to preserve and re-assess the important gains of this debate and of the development of 'post-positivist' perspectives. To ignore the epistemic implications of Critical, Marxist, Feminist, Post-structuralist, and Post-colonial research is in effect to deny the historicity, social situatedness, and practical nature of theory.
We, and our students, have become more sensitive to the socio-economic, politico-ideological, and cultural determinants and functions of academic knowledge; the problématique of the knowledge-power nexus has raised our awareness of our intimate involvement in the (re)production of local and global power structures and relations, beyond the ideals/illusions of objectivity, neutrality, and value-freedom; research on the history of IR itself has also challenged our earlier naïve, objectivist view on the relation of theory to practice and their alleged antinomy. In fact, preserving and re-assessing the gains of the third debate requires us decide whether we take the social sciences seriously in the first place. If we adopt an abstract understanding of theory that treats the theorist as operating over and above the world that she studies, then we cannot produce genuine social science of the kind that influences the conduct and practice of world politics.