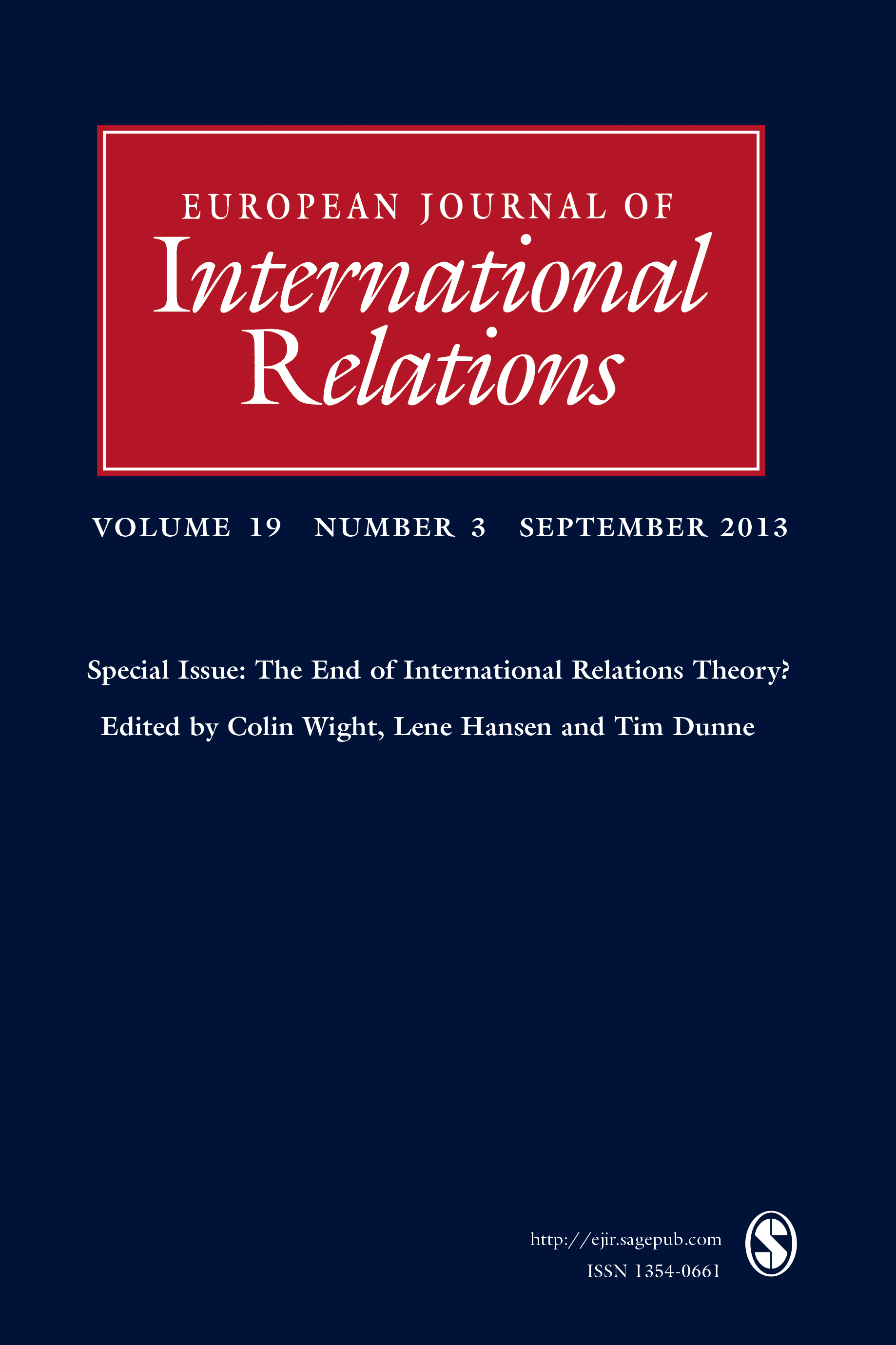 Editor's Note: This is a guest post by Andrew Bennett. It is the fifth installment in our "End of IR Theory" companion symposium for the special issue of the European Journal of International Relations. SAGE has temporarily ungated all of the articles in that issue. This post refers to Bennett's article (PDF). A response, authored by Stacie E. Goddard, will appear at 10am Eastern.
Other entries in the symposium–when available–may be reached via the "EJIR Special Issue Symposium" tag.
As the internet lends itself to a rather different tone from that of referred journals, I adopt the pose of a curmudgeon I want to pick a few fights, starting with epistemology and then moving through methodology to pedagogy.
In the tradition of schismatics, I argue most fiercely in my EJIR article against those with whom I agree on many things, but with whom I differ in subtle but important ways on the future of IR theory. First, regarding inter-paradigm debates in IR, I agree fully with the critiques Patrick Thaddeus Jackson, Dan Nexon, and David Lake make in the special issue regarding the need to move beyond paradigmatic "isms" (realism, neoliberal institutionalism, constructivism, feminism, etc.) as the focus of IR theory. Yet I disagree with Jackson's and Nexon's assertion that researchers using statistical methods necessarily adopt Humean notions of causation, and I argue that statistical analysis and many other methods have roles to play in developing and testing IR theories. Contra Lake, I argue that there are better ways to structure the study of IR than his proposed framework of interests, interactions, and institutions, which gives insufficient to the social mechanisms that constructivists and interpretivists emphasize.
Second, I concur with key post-positivist arguments: observation is theory laden, knowledge claims are always part of mechanisms of power, meaning is always social, and agents and social structures are mutually constitutive. Yet I argue that IR should continue to aspire to predictive theories, that there are defensible standards for judging some explanations and interpretations to be better than others, and that theories about causal mechanisms are compatible with many interpretivist approaches to IR. In my reading of their essays, none of the interpretivist-minded scholars writing in the special issue explicitly object to my positions on these issues, but other IR scholars do reject claims like the ones I make.
Third, I argue that statistical, formal, experimental, qualitative case study, narrative, and many other methods are useful in developing and testing theories about causal mechanisms. Yet (spoiler alert) I reject the view that there is one logic of inference in IR and that this logic is "explicated and formalized clearly in discussions of quantitative research methods." Continue reading